Do you like shooting with one shot at a time, or do you like firing constantly? If you love shooting, but you're afraid of the continuous recoil, then a scope with generous eye relief and a well-built structure is key. You can get the most of the scope in a tactical setting by using the eye relief to its full extent, this will allow for rapid target acquisition.
Why would you install an optic on your AR 15? What does it offer for you that iron sights can't? With an optic, you can shoot faster, more accurately, and more precisely than any set of iron sights.
Riflescopes will always differ depending on what kind of scope you get. A red dot reticle allows one to see an illuminated on top of the picture that is shown. A laser sight projects a beam onto the target, this is useful for short-range targets and gives a tactical edge. Check out the list below on seven popularly used optics.
Top 7 popular Optics
7. Aimpoint Comp M4
This optic been in use by the US Army for almost the entirety of the Global War on Terror and proven itself as the premier red dot optic. The Comp M4 is a full-sized red dot that's compatible with night vision devices, magnifiers, and more. The optic is made entirely from 6000 series aluminum for a robust and dynamic scope option.
6. Trijicon ACOG
Used by the U.S Marines is optic absorbs light from the area around it and charges the reticle. At night, the reticle may dim some, but the reserved power from the day provides it with sufficient power for the entire night. The ACOG is also completely waterproof, which for the amphibious Marines, is a significant advantage. The ACOG can Illuminate up to a 100 meters, which is an extreme distance for a rifle scope.
5. SIG Sauer Tango 6
Designed for today's common MSR/AR and bolt action platforms, this scope is the ideal solution for CQB / mid-range tactical engagements, 3 Gun competitions, and hunting. The TANGO6 is complete with our HDX optical system for extreme clarity and low-light performance, HellFire fiber optic and glass-etched illuminated reticles, and first or second focal plane designs.
4.  EOTech EXPS3 
Eotech they set a standard yet to be reached by other optic's companies. From their box design to their reticle Eotech optics are unique. These are designed at AR heights for co-witnessing and function exceptionally well on the AR design. They have a built-in mount and come in a variety of sizes. The EXPS3 holographic sight is a compact model.
3. Nikon P-223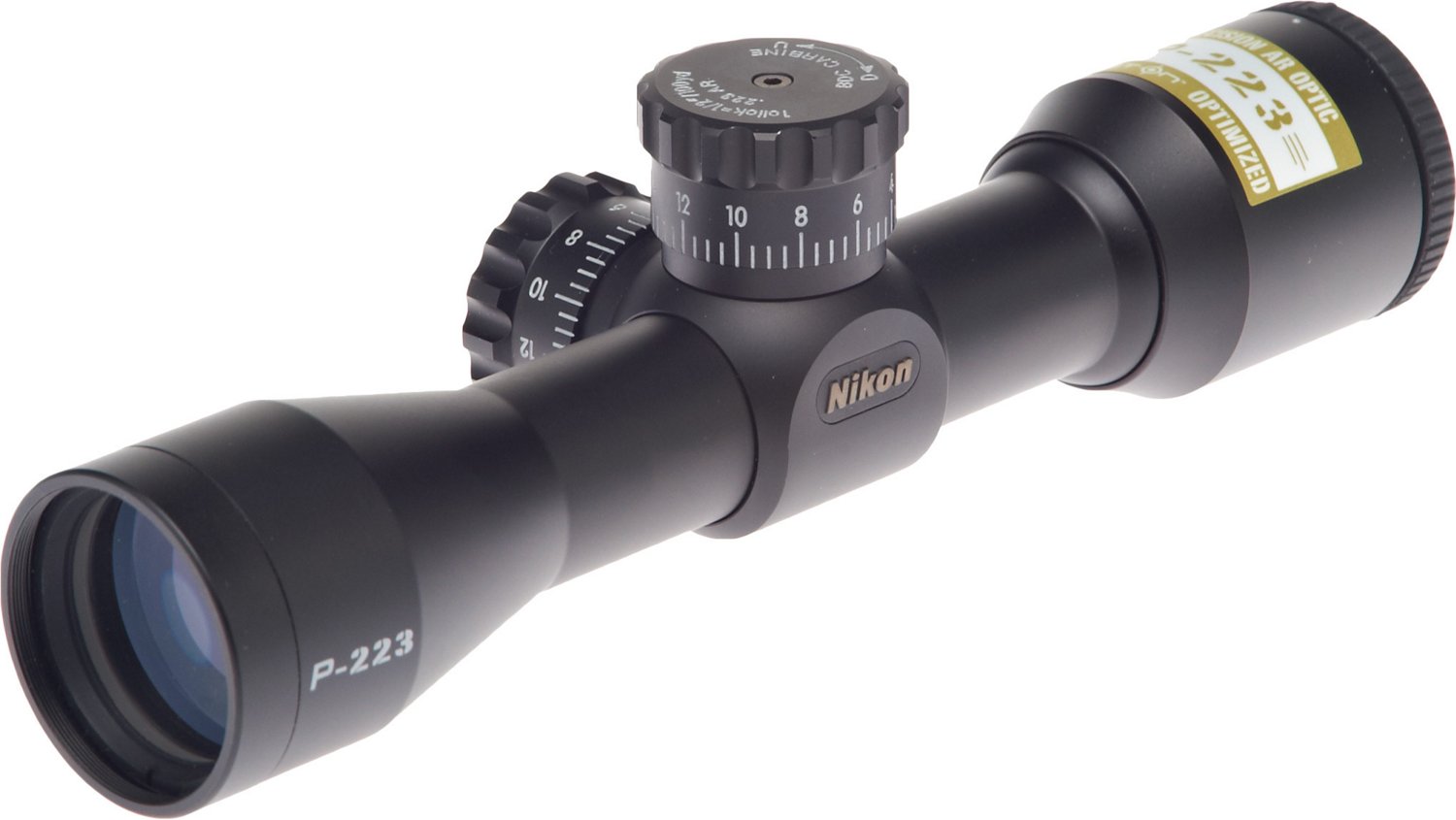 The P-223 4-12×40 has all the essential features that long-range shooters demand.  With Nikon's 600 reticle, rapid action turrets and quick focus eyepiece, reaching out to the most distant targets is easier than ever before.
2. Bushnell AR Optics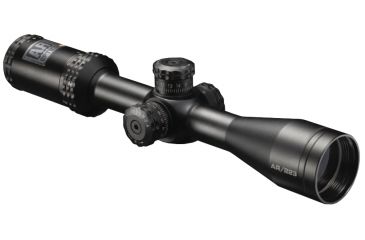 The AR optic line from Bushnell includes several scopes, but the best variable is easily the 1-4x24mm model. This lightweight scope's variable magnification allows it to be at home at both CQB and distances out to 500 yards. The user places the appropriate hash mark on the target and pulls the trigger. It's easy to use and makes rapid, long-range fire possible.
1. SIG Romeo 5
ROMEO5 compact red dot sights provide civilians and armed professionals a robust 1x aiming solution for any situation. Ultra-low parallax so point-of-aim is point-of-impact, and the red dot remains parallel to the bore of your firearm, no matter what your viewing angle is relative to the optical axis of the sight.
The list above I just covered a few optics not all. In the comments below let me know what optic works best for you and why!