While it is unlikely that your AR will ever see combat that does not mean it shouldn't be considered something worthy of betting your life on. The Ar-15 is no doubt the most popular rifle in the united states; there's certainly no shortage of do-dads and add-ons to morph it into the perfect fit for your application. While some of these attachments are purely aesthetic, most modern shooters tend to opt for a wide-variety of optic, lasers, lights, and grips to give their rifle a tactical advantage.
Besides the benefits the accessories add to the rifle, there is also the personalization aspect to think about. I want to focus primarily on the best optics, grips, stocks, lasers, flashlights, and slings. Those with an eye for the AR-15 platform appreciate the effect small changes can have on performance.
Grips
Magpul Miad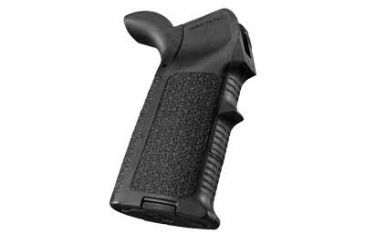 Magpul grips come with an impressive two front straps, three back straps, a removable inner core (which holds a nifty little bottle of lube), plus all the necessary mounting hardware. Magpul offers their MIAD grips in a variety of tactical finishes, all of which are remarkably ergonomic.
BCM Vertical Grip
BCM is a company dedicated to manufacturing only the best rifles and tactical accessories, and this is just one of many examples. This grip offers the shooter a more natural grip angle without forfeiting any control.
TangoDown Battlegrip BG-16
TangoDown Grips feature soft, hand filling forms devoid of sharp edges to mitigate fatigue. Their curved grip backstrap minimizes recoil discomfort while the texture provides a real non-slip surface rain or shine.
Slings
Viking Tactics VTAC Wide Padded Sling
These top-rated slings are known to be incredibly comfortable and easy to use. These accessories were updated to handle heavier rifles especially and can handle just about anything you throw at it.
Magpul MS1 
This system provides rapid adjustments to either lengthen or shorten the sling with no slipping once set, and no tails, loops, or other potential snag hazards. The MS1 allows natural shoulder transitions, rapid adjustability for hands-free rifle carry and shooting support from various positions.
Vickers Sling
Able to quickly transition from carrying a slung rifle comfortably to combat ready, the patent pending Quick Adjuster has bridged the gap between the two primary uses of weapon slings – from transporting to fighting. All Vickers Slings™ are built with precision and pride right here at home in the US with superior materials.
laser/lights
Viridian X5L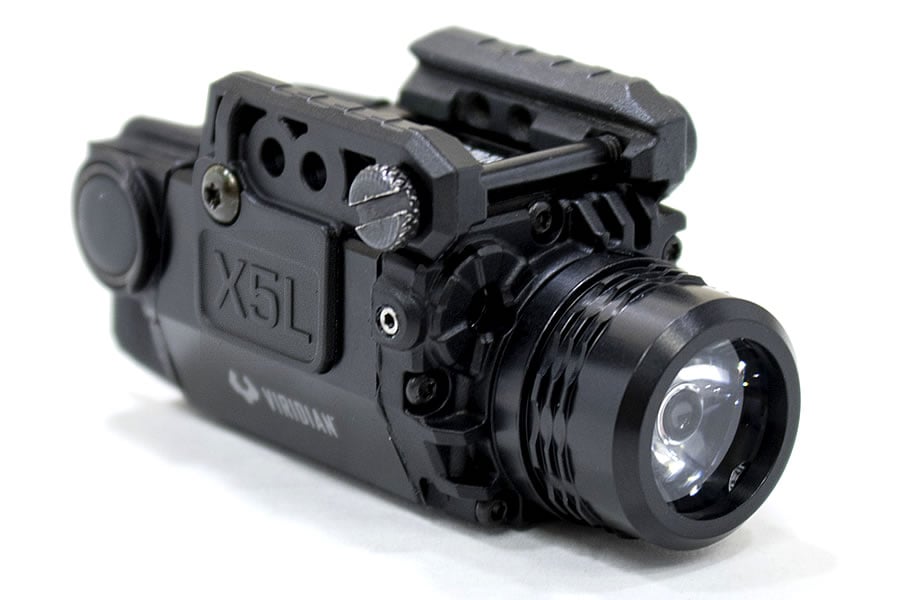 The Viridian X5L Green AR-Laser is made of all black aircraft grade aluminum, and the front and rear covers of the sight are made of Zytel polymer. The high-intensity green laser puts out 178 lumens of continuous light, and it offers 224 lumens on the strobe light mode.
Streamlight 69261 TLR-2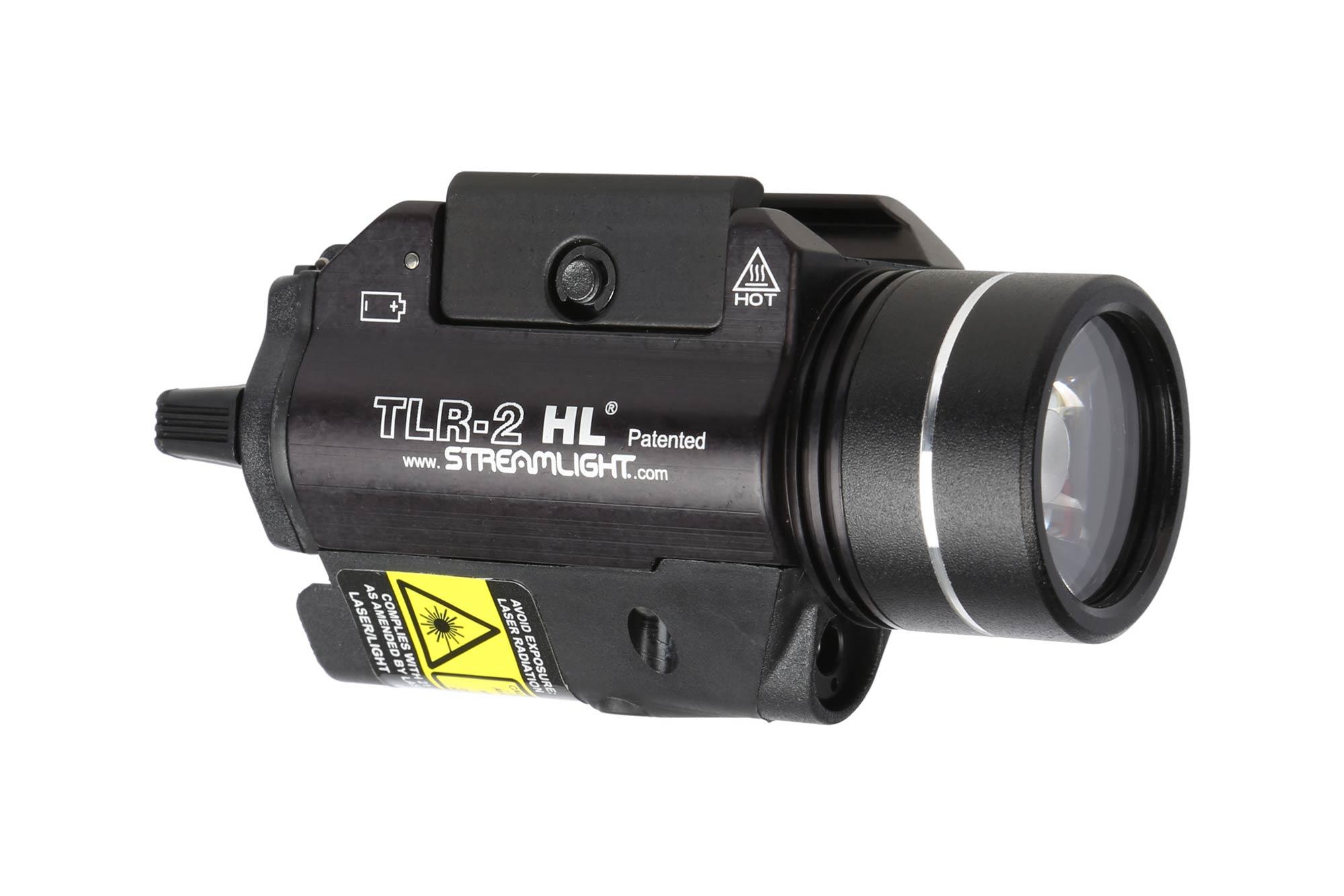 The laser has an ambidextrous steady/momentary on-off switch. You only need to double tap the momentary paddle to activate its strobe. It can securely fit in a wide range of weapons. This laser produces a wide beam pattern of light so you're able to light up larger areas so that you can easily identify who or what is near you.
Stocks
LUTH-AR Modular Buttstock Assembly
It's a buttstock that adds a lot of comforts as you shoot too. Part of that is due to its soft rubber chin rest/riser. It's so thick you can barely even feel the recoil of your AR-15 as you are clicking off rounds. It's a stylish AR-15 stock to thanks to its slightly futuristic and open skeletal design.
FAB Defense Survival Stock
The FAB Defense Survival Stock is almost impossible to break too. It's made of dent and weather resistant polymer plastic that will hold up even in extreme weather conditions. You don't have to worry at all about breaking this rifle stock as you move around. This AR-15 buttstock has one unique feature that you do not see very often. It's built so you can store an additional 10-round clip right inside it.
Magpul PRS
If you like adjustability, you will love this AR-15 rifle stock. You can adjust the height of its chin rest to suit you by moving a dial with your thumb. The length of the pull has a few inches of adjustment built into it also. This material will not dent and will not crack when subjected to extreme temperature either.
Optics
Aimpoint Micro H-1 Red Dot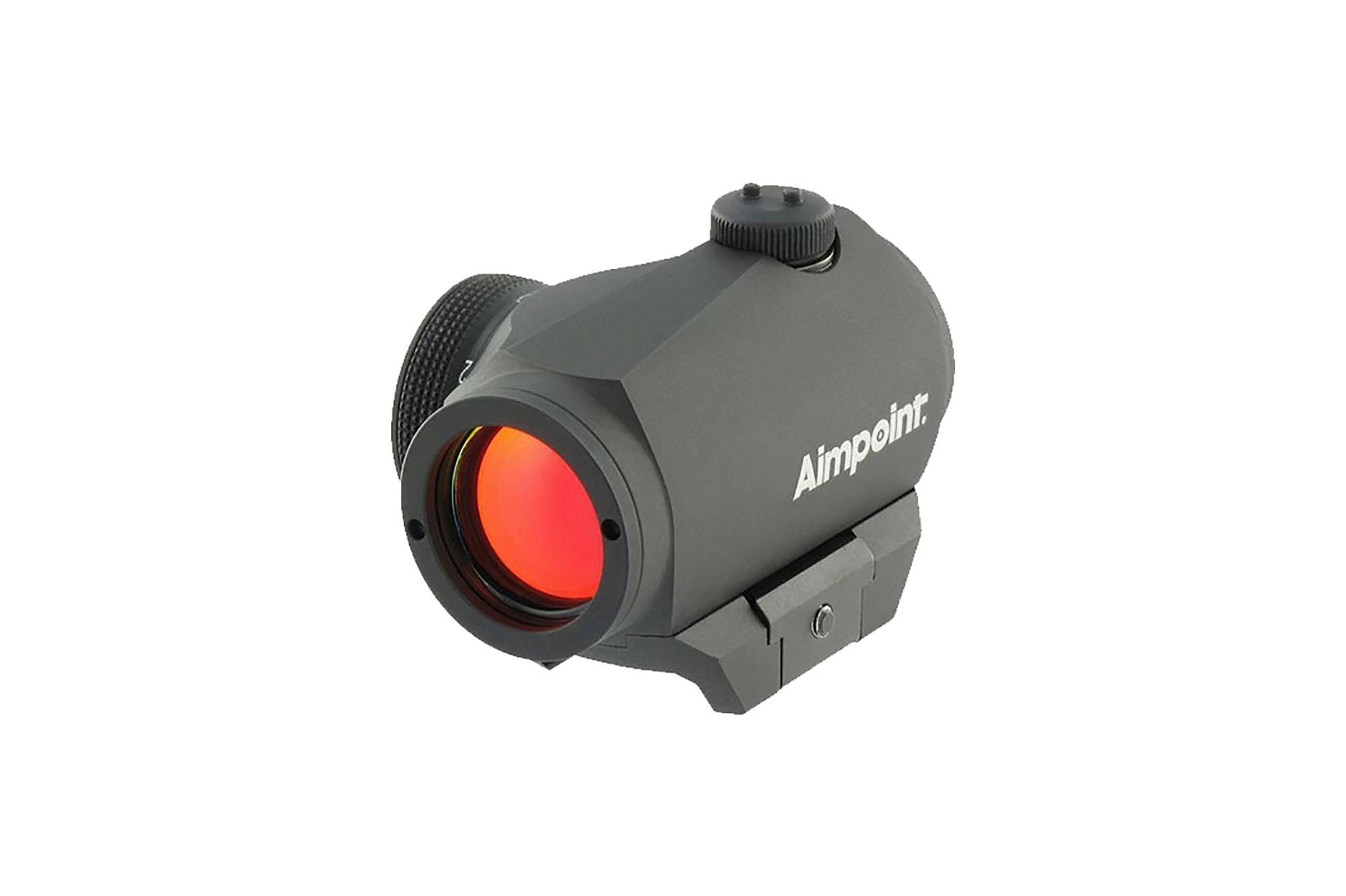 Besides its outstanding life expectancy, the Swedish optic is also renowned for its remarkable versatility. The H-1 is the perfect lightweight red dot for the hunter or competition shooter. It has 1X magnification, is available with either a 2 or 4 MOA sized dot.
Nikon P-223 3×32
Nikon is one of the best optics manufacturers in the world. The durable and lightweight sight has a great, consistent eye relief even with some of the heaviest recoils. This Japanese-designed optic features a fixed 3X with a 32mm objective lens.
Vortex Strikefire II Red Dot- 4 MOA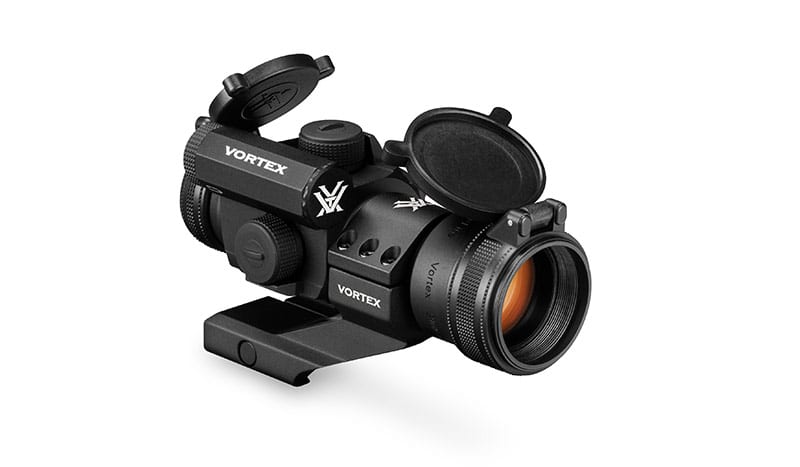 Strikefire allows the shooter to operate between two dot colors and ten brightness settings to quickly adjust for changing conditions. Fully multi-coated lenses provide a clean and bright, unobscured point of view. Unlimited eye relief allows for rapid target acquisition.